For decades into our married life, my budget-faithful wife Sue Ellen would ask, "When are we going to have extra money?"
As frugal as she is, she never willingly accepted my answer: "We will never have 'extra' money," I said, "if by 'extra' you mean funds beyond what we require to take care of immediate needs and future retirement."
In part because my career was in non-profit and denominational work, and in larger part because of my upbringing, molecules of frugality bang around in my DNA loud enough to keep me awake should I spend a dollar frivolously.
My parents first met my wife when they came to our wedding. No great story of family dysfunction in that fact, just issues of time and distance. I lived in Oklahoma. Sue Ellen lived in Colorado. My family lived in Wisconsin. And, we married in New Mexico after just a two-month engagement.
So, the summer after our wedding I brought my new bride to Wisconsin to meet the extended family. My wonderful, doting mother offered us a Pepsi, back in the days when we disrespected our bodies enough to drink carbonated sugar water. We said, "Sure," and mom dutifully divided a single soft drink into four glasses, one each for me, Sue Ellen, mom and dad.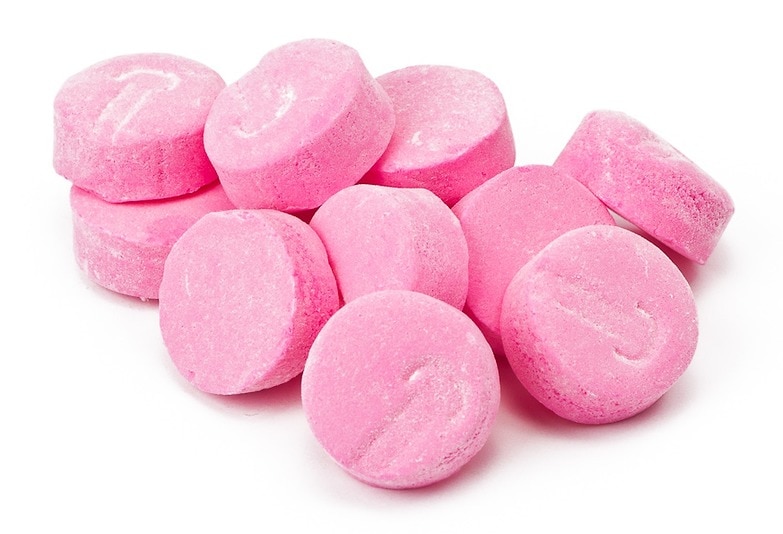 Later, mom offered a candy, from a bag of pink Brach's mints. And gave us each one.
In the days when the only telephones were connected to each other through an intricate – and reliable – system of land lines, long distance calls were considered expensive and mom recorded each one made, to check it against the monthly bill. After a visit during which I had to make a call or two, mom sent me the bill for those calls – about 10 dollars.
I grew up on a farm with several out buildings, one of which mom transformed into her storage shed. In it were lawn chairs that needed re-webbing, a grill with rusted bottom, various non-functioning toasters, umbrellas, coffee pots, and kitchen appliances. She wasn't recycling, she was storing these items against a day when they would miraculously spring back to life.
My dad, who once sprung for a brand new 1959 Ford Galaxy, later bought the more elegant Mercurys that our local leading businessman sold after he'd driven them a couple of years. Our little Ford Ferguson tractor, which never had working brakes, dated from the 1940s, was probably 20 years old when dad bought it and he used it at least 30 years – when it started.
When the 1948 Ford pickup I learned to drive on gave up the ghost, dad had the box cut off and made into a trailer – which I pulled with the tractor for countless hours while picking up stones in the fields.
When I needed to drive that trailer and tractor without brakes down the road to the dump, I learned to manipulate the throttle and gear shift to slow sufficiently enough that I never ran into anything that didn't need to be run into.
So, my frugality is well earned.
Consequently, when my young children sang their relentless chorus of "I want, want, want, need, need, need, please, please, please," my most frequent response was, "No, we can't afford it."
Admittedly, that excuse was my fall back to avoid drawn out explanations of our standards, versus the Joneses because in some instances we could have made the purchase. I just didn't want the kids to be caught up in that "gotta have it because Suzy has it" burn cycle.
The best pizza we ever ate in our house was the weekly Friday special Sue Ellen made to devour while we watched a movie in the wonderful world of VHS and Blockbuster. There was no TV during the week for us, so when we popped in Karate Kid, or Back to the Future or Flight of the Navigator, it was a special time made more special by the rectangles of crispy thin crust topped with pepperoni, hamburger, cheese and jalapenos.
On rare occasions, however, I'd give Sue Ellen a break and splurge for a ready made pizza for our Friday night extravaganzas. It was a splurge, but one night when I was feeling especially generous I ordered bread sticks to go with the pizza. I realized that night how our kids labored under the wet blanket of our frugality when the oldest son saw the bread sticks and exclaimed, as surely did Aladdin when entering the Cave of Wonder, "Wow, dad must be doing really well."
I long for the days when I could impress my kids for a buck.